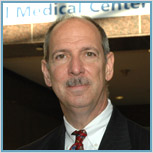 "I'm only here for one reason: to help people see better. If your eyes have a problem, I want to help."
Beth Israel Medical Center
10 Union Square East
Suite 3B
New York, NY 10003
(212) 844-2020 TEL
(212) 844-8221 FAX
View Map
|
Get Directions
EyeMDNY.com Terms of Use
To Our Users : eyeMDNY.com provides information of a general medical nature as a public service. It is not intended to diagnose specific health problems or to substitute for licensed medical care. For answers to specific health care conditions, please seek professional medical assistance.
View our Privacy Policy.